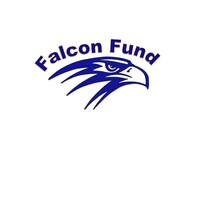 Falcon Fund initiates fundraising efforts for our school to ensure our students receive high-quality services and programs beyond what the school district is able to provide. That includes Paraeducators in every classroom, a Computer/Technology instructional assistant, Music, and Art programs.


These funds are acquired through registration asks and fundraisers held throughout the year, including our Adult Auction, Movie Nights, Turkey Trot, and Camp VG. Due to the Covid19 pandemic, the future of these fundraisers is unknown so your donation dollars now are crucial to the future of our programs.

We offer installment options of up to 6 months and rest assured that 100% of your donation will be given to Vista Grande Elementary to directly benefit our students.
This donation is tax-deductible and eligible for Corporate Match! We encourage you to reach out to your employer to find out if they match!




Your donation is tax-deductible to the full extent provided by law. No goods or services were provided in exchange for your contribution. Vista Grande Falcon Fund is a 501(c)(3) nonprofit organization Tax ID: 94-3043319